BATHROOM REMODELING
Whether you need a minor makeover for your bathroom or you are considering a complete bathroom overhaul, we have the tools and experience to get your project done. By coming to us, you can have a spa bathroom perfect for relaxation.
Our bathroom remodel services include:
New & replacement toilet installation
New showers
New bathtub installation
Drywall repair
Replacement walls
New plumbing fixtures
Sink & tile installation

You don't have to worry about being inconvenienced during your home bathroom renovation project. Our team will work diligently to complete the job on schedule and within budget to minimize any interruption to your normal routine. You can count on us to take extra care to make sure every last detail is perfect.
KITCHEN REMODELING
If you are tired of your 80's style kitchen the experienced contractors at Giarrusso Contracting is here to provide you with a brand new kitchen remodel. We know what it takes to create the kitchen that you have always dreamed of. Our in house kitchen remodeling team spends time getting to know you so we have proper understanding of what you want out of your project.
The kitchen remodeling options that we offer at Giarrusso Contracting will give you the chance to renovate any area of your kitchen. Whether it's replacing counter-tops and cabinets or completely gutting the entire kitchen and completely re-doing it we can do it all.

Some of the features we can add to your kitchen in Albany, NY include:
• Custom Cabinets
• Counter-tops
• Back splashes
• Appliances
• Islands
• Kitchen expansion
• Lighting
We back all of our kitchen and bathroom remodeling services with a 1-YEAR WARRANTY on labor and workmanship. Your materials will also be protected with manufacturers' warranties. Begin the kitchen remodeling process today!
Interior Remodeling
Create a new home without having to move! Completely transform and update your home's interior with our services.
GET A FRESH, MODERN LOOK FOR YOUR HOME
Your home is the place where you feel most comfortable. An outdated interior can make your home less appealing and comfortable for you, your family, and your guests. Fortunately, Giarusso Contracting can handle a full range of interior remodeling services to liven up the interior of your living space. Not only will your home look beautiful, but interior remodeling will also add value to your home. From minor changes to major overhauls, you can count on us to get the job done on schedule, every time.

AFFORDABLE REMODELING OPTIONS
You deserve the stylish home you want without having to break the bank. Unfortunately, you'll have to pay exorbitant fees when you work with many other contracting companies. We are dedicated to offering the best possible services to our customers with a premium on quality workmanship at an affordable price. Whether you know what you want or you would like our experts to offer their design ideas, we will work with you one-on-one to understand exactly what you want out of your remodeling project.
You can count on us to complete your remodeling project to your exact specifications. Customer satisfaction is our top priority and our work is second to none, but we still stand behind all of our labor and workmanship with a 1-YEAR WARRANTY for your peace of mind. Come to us for all of your remodeling needs, including:
Hardwood flooring
Ceramic tile
Window replacement
Door replacement
Interior painting
Basement conersions
Lead Certified Renovators
Exterior Remodeling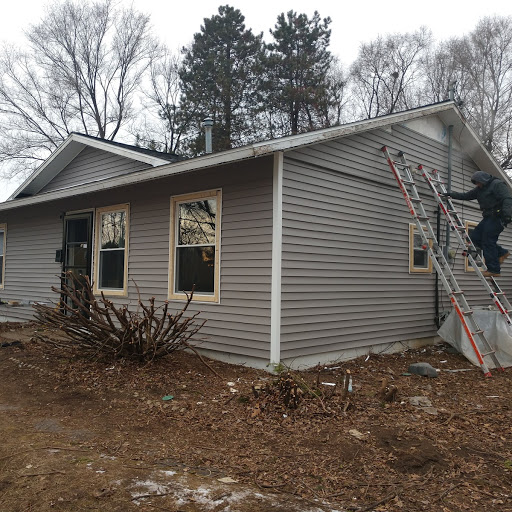 Give your home more curb appeal by remodeling. Your home will be the envy of the neighborhood with high quality exterior remodeling.
TRUST US TO GIVE YOU THE BEST LOOKING HOME ON THE BLOCK
There are a number of factors that can adversely affect your home's exterior. Age, sun, snow, wind, rain…they can all leave the outside of your home looking rundown and undesirable. With the proper exterior remodeling service, you can improve curb appeal and the overall value of your property.
Our expert contractors can breathe new life into the exterior of your home to give it the exact look you prefer. We offer FREE ESTIMATES on all remodeling projects, no matter how large or small. Unlike other contracting companies, we will never surprise you with any hidden charges added to your bill. We work closely with you throughout the entire process to ensure you know exactly what we are doing and why.
For an Estimate
Call or Text: 518-424-4961
E-mail: [email protected]